Komal Prasad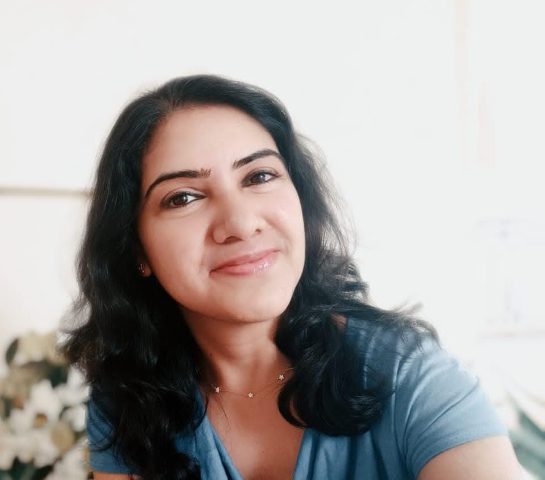 "Be a woman of positive impact!" This is the one key goal, Komal Prasad carries all through her career and life!
Komal has 14 years of experience in the world of IT, with diverse roles played in a short span of time. As a graduate and fresher, she joined Nokia Mobile phone business as an R&D Engineer in 3G Technology, carrying big dreams in her eyes. She gained here wide experience in 3G WCDMA technology and later moved to the Networks part of Nokia. She delved here into 4G Technology – a progression in the technology just like a progression in her role as a Senior R&D Engineer. She played the role of an Agile Scrum Master additionally during this time, and got mentoring support in project management areas, which largely helped her to reach towards her then goal of stepping into people management. At merely 9 years of work experience, she got her first opportunity as a People Manager, working in cutting-edge technology on cloudification and containerization. She soon realised that being a manager wasn't sufficient to create the right positive impact, she had to step up and always be a leader! She strongly believes in being fearless, despite your fears and taking the leap of faith!
She has been moving goal-on-goal, challenge-on-challenge with the core principle of creating a positive impact to people and business. She is a Certified Project Management Professional, a Certified mentor, a Change Leader, a Communications Lead, a Talent Development Lead and StrongHer Diversity & Inclusion Lead at Nokia Bangalore. She plays all of these roles together, along with leading a team of senior architects and experience in leading R&D engineers. She mentors fellow women and men employees at Nokia and interns/college girl students associated with Nokia to unleash their potential.
Komal lives with her spouse and her child. She believes in work-life integration – doing what needs the most attention at the time. And this has helped her to take care of both work and life.
She loves to explore new horizons, by taking calculated risks. Komal loves to visit different places, get to know people of diverse cultures, "Netflix"-ing and honing her skills at leisure.
She still keeps her dreams big, as the show is not over!